Petite Tea Caddy 30g | Assam, Darjeeling, Masala Chai, Green, Oolong, Fruit Teas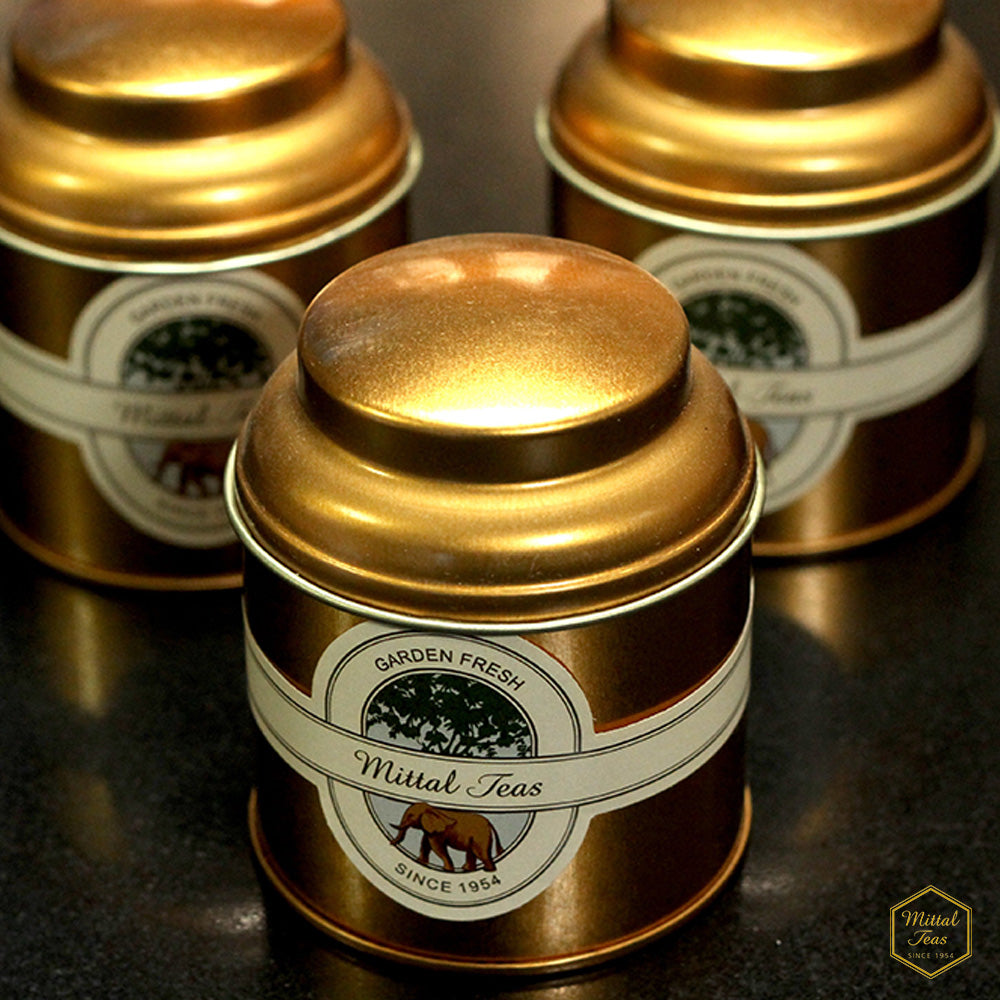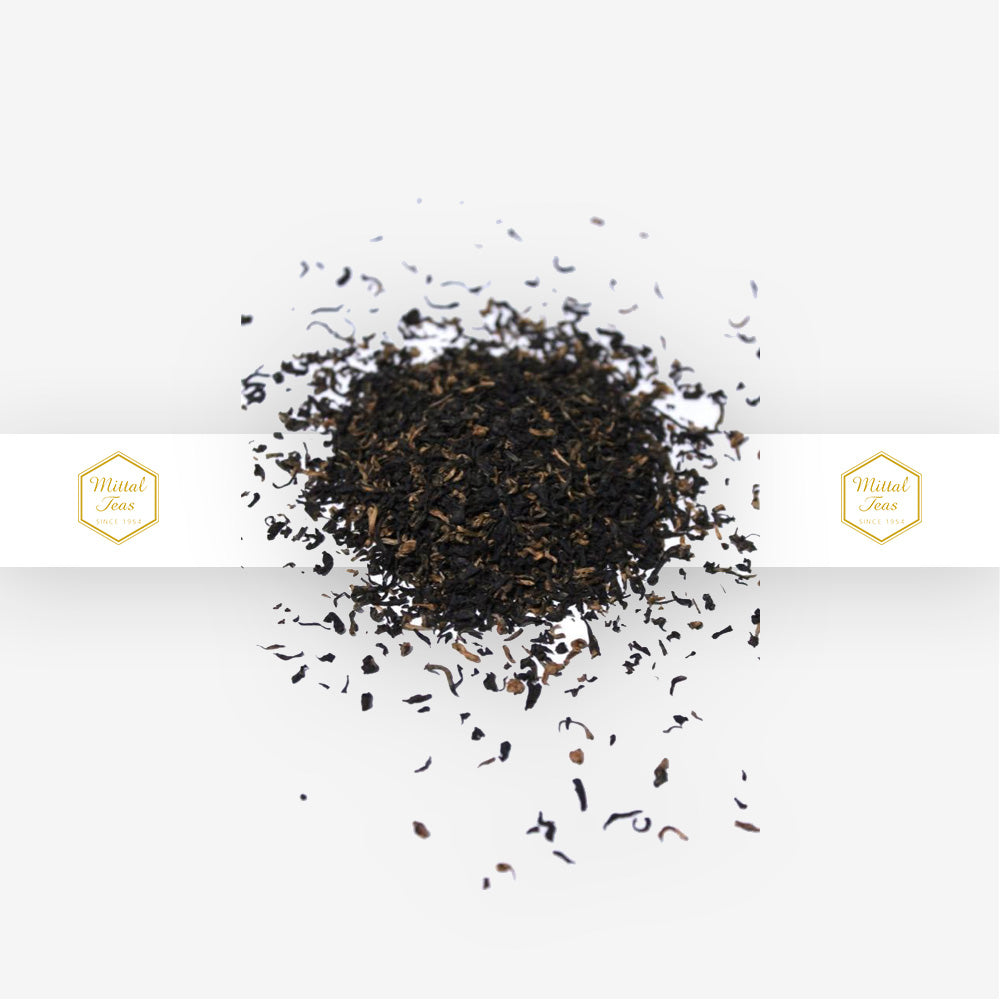 Free Shipping On Orders Above INR 350
Authentic Indian Flavors:
Mittal Teas offers the true taste of India in every sip, with authentic blends and pure ingredients.
Curated by professional tea tasters:
Our teas are carefully curated by skilled & experienced tea tasters, ensuring a premium and unique tea experience.
Purity and Freshness:
We source the freshest tea leaves, herbs and spices, providing a pure and invigorating tea experience.
Convenience in Every Sip:
Mittal Teas offers tea solutions that are both convenient and rich in flavor, perfect for any tea lover.
Cultural Heritage:
Immerse yourself in the rich cultural heritage of India with our tea blends that capture the essence of the region.
Beautiful flavours
Beautiful flavours, nice packaging, prompt service
Product description
Shipping & Return
Presenting our charming petite tea caddy, a stylish and compact companion to store and showcase your finest teas, adding an element of sophistication to your tea collection.
Assam Black Gold: Indulge in the bold and robust flavor of this premium Assam black tea, delivering a truly satisfying and invigorating cup.
Darjeeling First Flush: Experience the essence of spring with this delicate and aromatic tea, capturing the freshness of the first harvest from Darjeeling.
Kashmiri Kahwa Green Tea: Embark on a sensory journey to the picturesque valleys of Kashmir with this delightful blend of green tea, saffron, and spices.
Jasmine Green Tea: Immerse yourself in the captivating allure of jasmine-infused green tea, offering a harmonious blend of floral fragrance and smooth taste.
Mango Tea: Discover a tropical paradise in every sip as the luscious sweetness of mango takes center stage in this refreshing and fruity tea.
Peach Tea: Enjoy the juicy succulence of sun-ripened peaches in this delightful tea, offering a perfect balance of sweetness and natural flavors.
Nilgiri Early Spring: Delight in the vibrant and lively character of this early spring harvest from the Nilgiri region, creating a refreshing and invigorating tea experience.
Sikkim High Elevation: Elevate your tea appreciation with this exceptional brew, cultivated in the high-elevation tea gardens of Sikkim, boasting a unique and exquisite flavor profile.
Darjeeling Second Flush: Revel in the muscatel notes and rich, full-bodied taste of this second flush Darjeeling tea, renowned for its depth and complexity.
Silver Needle White Tea: Experience the elegance and purity of this rare white tea, handpicked with utmost care to capture the delicate flavor and velvety smoothness.
Oolong: Embark on a journey of taste with this partially fermented tea, offering a captivating combination of floral and fruity notes, and a lingering, satisfying finish.
Rooibos: Unwind with the soothing and comforting properties of this naturally caffeine-free herbal tea, known for its earthy flavors and gentle relaxation.
Saffron Masala Tea: Indulge in the opulence of saffron, spices, and black tea, creating a rich and aromatic blend that invigorates the senses and warms the heart.
Shipping cost is based on weight. Just add products to your cart and use the Shipping Calculator to see the shipping price.
We want you to be 100% satisfied with your purchase. Items can be returned or exchanged within 30 days of delivery.