Blog
Teas with a Purpose
によって Nikita Mittal オン Jun 15, 2021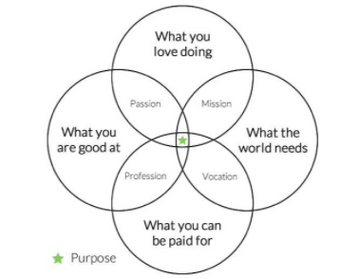 It is said that if you have a purpose, you go a long way. While we found the world of teas to be more and more interesting with every little nuance we started learning in 1954, we were also big on the idea of giving back to society in whatever capacity possible. This has been our purpose. 
It was a great time when my grandfather started the business, India had been independent for merely 7 years (from the British rule in 1947) and he had a sense of nationalism having seen the struggle our freedom fighters went through. Hailing from a small town, he was also well aware of the talent the local handicraftsmen possessed. One fine day, one such kaarigar (Hindi word for craftsman) came to him, eager to learn the key to making it in the big city and hoping to get some help to sell his wooden boxes. My grandfather wanted to help but being a startup himself, his resources were limited. He had a eureka moment. A win-win he thought. He decided to engage some kaarigars to make brass caddies and wooden chests to sell teas as gifts to his ex-pat clients who frequented his store in New Delhi. It was a big hit! Next were the kaarigars in Kashmir with their beautiful paper-machiè boxes. "When the tea is finished the box still remains and reminds me of India" one client said. Incorporating Indian handicrafts led us to get top-notch clients. Luxury hotels, big corporates, Ambassadors from various Embassies, and even some Presidential delegations. 
Soon enough, there was awareness about the adverse effects of plastic on the environment. The existing paper teabags were not only infamous for having bad tea, but also the risk of staple pins. It was then that we came up with handcrafted muslin teabags. While the idea seems promising, proper execution was needed. These delicate teabags required patience, the tiny knots demanded diligence. Around the same time, we noticed that the employees in our factories who had come from villages to Delhi looking for work with their wives were just about making ends meet. Their wives would do all the house chores and still have half a day left. Another eureka moment this time by my father, who has 30+ years of experience tasting teas. Why not employ these women for half a day and make it a win-win! So now our teabags were not only full leaf, biodegradable and handcrafted but also made by a 100% women workforce. Soon enough, these teabags made way into some of the most prestigious luxury hotels in India. The women not only started earning, they also learned a new skill. For many of them, who never went to school, couldn't read or write, it was a huge deal. They felt self-reliant and we felt relief that we were managing to give back to society still. "Our potli (Hindi word for a bundle, here being referred to the hand made muslin teabags) goes to big hotels", said Laxmi, one of our teabag champions. While it might not be so often to get innovative ideas of this nature, we continue to give back to society through various small endeavors, be it a free chai distribution drive in winters to the underprivileged or by offsetting ocean-bound plastic. The biggest factor was no doubt good quality teas and the knowledge around teas that led us to success but we couldn't have done without these innovative ideas and social initiatives. 
Needless to say, all these efforts also added to our credibility in one way or the other.  
What other businesses can take away from this:
Look for ways in which you can add value not only to your buyers but also to your community. 
There is some cultural aspect in every part of the world that may not have been explored yet. Capitalize on that and you'll be surprised. 
There is some social cause that everyone cares about. Pick whatever motivates you and let that be your purpose. 
If you have a niche, follow your instincts and stick to it.