Blog
The Need For Teas Post COVID-19
によって Nikita Mittal オン Oct 04, 2021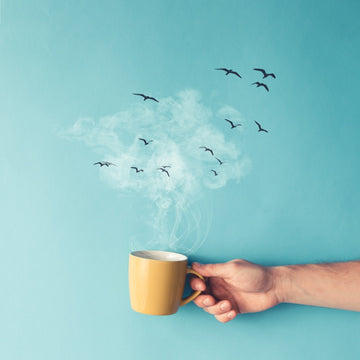 As a tea lover, there is nothing that could make your day better, like a fresh cup of tea. It takes away all the stress and instantly refreshes the body, mind, and soul. We Indians have a unique connection with drinking tea. For most of us, tea is a way to socialize at work, events, and parties. It also truly symbolizes our age-old concept of unity in diversity and a language that surpasses regional distinctiveness. The love for tea, or chai as fondly referred to by Indians, is so inevitable in our lives that most of us just cannot do without it. 
India is the second-largest tea producer globally, and 70 percent of the total tea production is consumed in India. Of late, the tea industry has seen a massive surge in demand, and consumption is expected to grow in the coming years. It is not only because of the taste but also because of its health benefits. During these unprecedented times of COVID-19, we are always looking for something that will boost our immunity and keep us healthy. 
According to research, green tea is expected to play a preventative role with respect to COVID-19 infection. Thanks to its several other benefits, different types of tea quickly became a popular choice of beverage during the pandemic. Teas that can support our immune system during and post COVID-19 also became massively popular nowadays. 
Why Do You Need Tea During & After COVID-19?
The COVID-19 pandemic has brought our focus back on leading a healthier lifestyle. During these unprecedented times, most of us feel stressed about our work and health. Thankfully, tea is one of the good-for-you drinks that helps us to stay healthy and calm during these difficult times. Below are some of the reasons explaining the need for tea during COVID-19 times.  
Tea Offers Greater Mental Wellbeing 
The pandemic and global economic recession led many people into mental health-related issues. Also, the effect of the lockdown on mental health was traumatic. Some of the cases were related to stress, anxiety, panic attacks, social isolation, depression, and more. Another research found tea consumption reduces cortisol levels, which helps to lower stress and promote relaxation. Also, the amino acid L-theanine found in the tea plant improves brain function without causing drowsiness. It allows you to concentrate more on your task, reduces work-related anxiety, and enhances mood. 
Tea is a Complete Package for Physical Health
One exciting study stated that tea reduced the effect of physical stress. Just drinking four cups of oolong tea daily for one week helps people manage physical stress symptoms such as headaches, tired eyes, shoulder stiffness, and more. Black tea, on the other hand, helps to reduce stress hormones when consumed every day. Apart from that, tea promotes weight loss, helps to maintain cardiovascular health, and improves your metabolic health. The above study also found that both black and green tea increase bone density, guarding against osteoporosis. 
Everyone, including COVID-19 patients and others, has faced a lot of stress and physical distress during this pandemic. By consuming teas every day, you can improve your immune system and help it fight infections and inhibit the growth of bacteria. Also, according to a study, organic tea production has higher polyphenol than non-organic fertilizer, which means it has more excellent antioxidant properties. Organic tea is a good option when looking for Indian teas. It not only reduces the risks of certain diseases but also keeps the planet happy and healthier. 
Let's look at different types of Indian teas and their benefits.
Types of Indian Teas Grown in Different Regions 
Generally, we classify tea into black, green, white, and Oolong tea. The types and flavor largely depend on how the tea is harvested, processed, blended, and packed. Different parts of India produce tea; however, some regions are prominent hubs for growing teas. Check out some of the types of teas grown in India: 
Darjeeling Tea:

Otherwise known as a fine wine or champagne of teas, Darjeeling tea is one of the most preferred teas by connoisseurs worldwide. It is locally grown in Darjeeling, West Bengal, and has an exclusive taste and exquisite aroma. Multiple estates produce and manufacture different types of teas and export them to other countries.

Assam Tea:

Assam produces more than 50% of total Indian teas. Assam tea is a significant ingredient you will find in different black tea blends. It is famous for its rich flavor and enormous health benefits. Assam's land has tea bushes of Camellia sinensis that cover approximately 304 thousand hectares of land. 

Himachal Tea:

It is often known as Kangra Tea because it is grown in Kangra Valley. The region produces both green and black tea. Black tea from Kangra has a sweet lingering taste, and green tea has a woody aroma and earthy flavor. Whether you prefer herbal tea or masala tea, you will surely fall in love with this variant. 

Nilgiri Tea:

Grown in the beautiful western ghats of Tamil Nadu, Nilgiri tea is unique for many reasons. Traditionally, Nilgiri black tea goes through 'orthodox processing.' It means leaves are often hand-rolled instead of pushing them through the crushing processing unit. Hence, these teas are of premium quality.    

Sikkim Tea:

Temi Tea Estate is an exclusive garden that produces tea in Sikkim. Sikkim tea typically has golden hues and a light floral finish. Also, because the tea here is minimally processed, it is one of the delicate tea varieties you will find in the country. From black tea, white tea, and Oolong tea, you will find many tea varieties here.      
Potential Health Benefits of Indian Teas 
Many experts suggest drinking tea during and after the COVID-19 pandemic because of its potential health benefits. Here are some of them:
Antioxidants:

Green, black, and oolong teas are full of phenols, polyphenols, and antioxidants. It helps to boost immunity and reduces the risk of certain types of cancer and heart diseases. Some researchers also believe it reduces bad cholesterol and improves good cholesterol.

Hydration:

Green and herbal teas are a great hydrating alternative to unhealthy beverages. Whether you enjoy rose vetiver herbal tea, turmeric herbal tea, or hibiscus mint tea, each has unique abilities to keep you energized and hydrated.     

Antibacterial:

Some of the most prominent symptoms of COVID-19 are cold, flu, and fever. Tea may not cure COVID-19, but it certainly helps to manage the symptoms. The antibacterial properties of peppermint, chamomile, ginger, black, and green tea help to ease congestion and speed up recovery.  

Weight Loss:

Organic tea is better for people looking to lose some extra pounds. Oolong and green tea have catechins that help with weight loss by burning fat and speeding up metabolism. 
There is a rising need among people to consume teas post-COVID-19. Drinking tea is one of the best steps towards a healthy lifestyle. Tea keeps your body and mind energized, calm, and stress-free. So, there is no reason for you to keep yourself away from your favorite cup of chai.